Thank you!
We are proccessing your request.
You will receive a confirmation email shortly.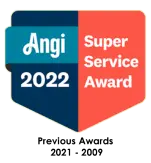 Save on your next service!
Check out the current promotions we are offering!
$1,499* Hot Water Heater
40 gallon gas and 50 gallon electric. Sal's Brand or comparable brand. Price includes tax
+ We'll haul the old one away!
Expires 12/31/23